PHOTOJOURNALISM
NOMINATIONS
2022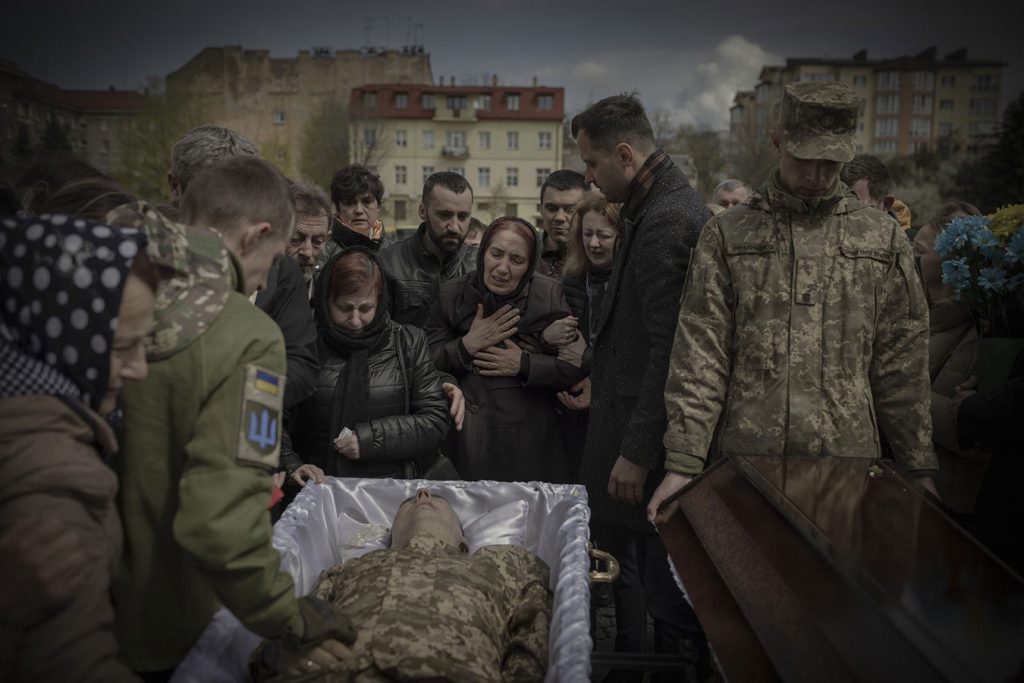 UKRAINIANS ATTEND THE FUNERAL OF SOLDIERS KILLED
Oksana, the mother of Oleh Skybyk, 27, mourns her son's death at his funeral at Lychakiv Cemetery in Lviv on 28 April 2022 in Lviv, Ukraine. Oleh, who volunteered to serve in the military at the start of the war, was killed in an artillery attack in the Popasne region in Eastern Ukraine on 24 April, leaving behind his wife and two children (3yrs and 1yrs).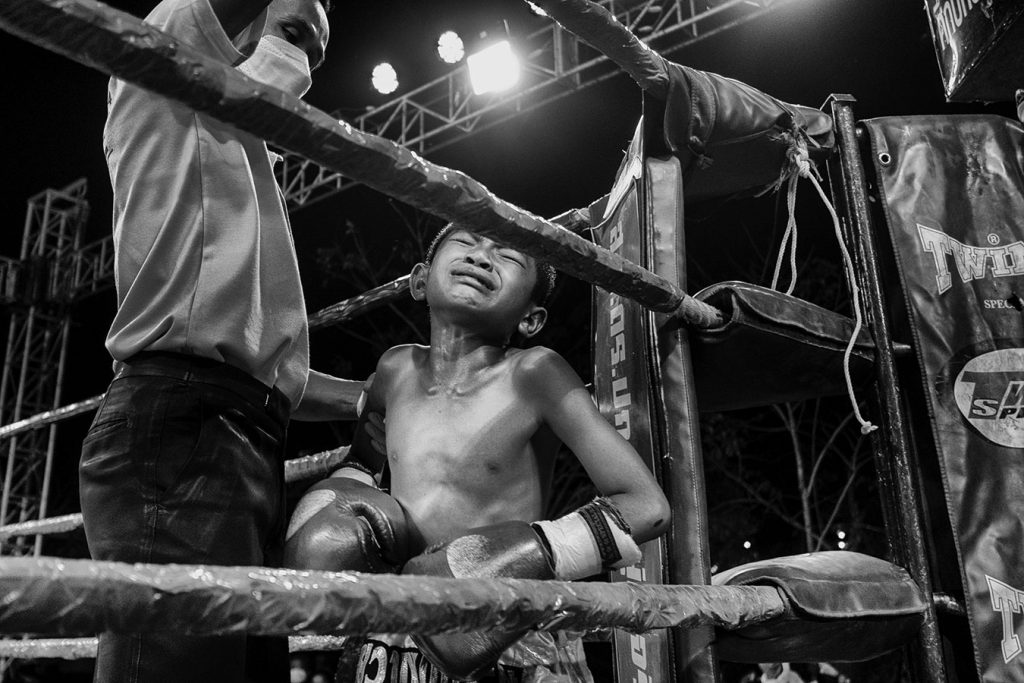 A Muay Thai fight in the 22 Kg category (both 10 years old). After too many hard blows, this young fighter, is scared and does not want to continue. He sits in the corner as he receives the count from the referee ending the fight. At high risk for brain injuries and neurological disorders, legislation banning children under 12 from competition is pending approval.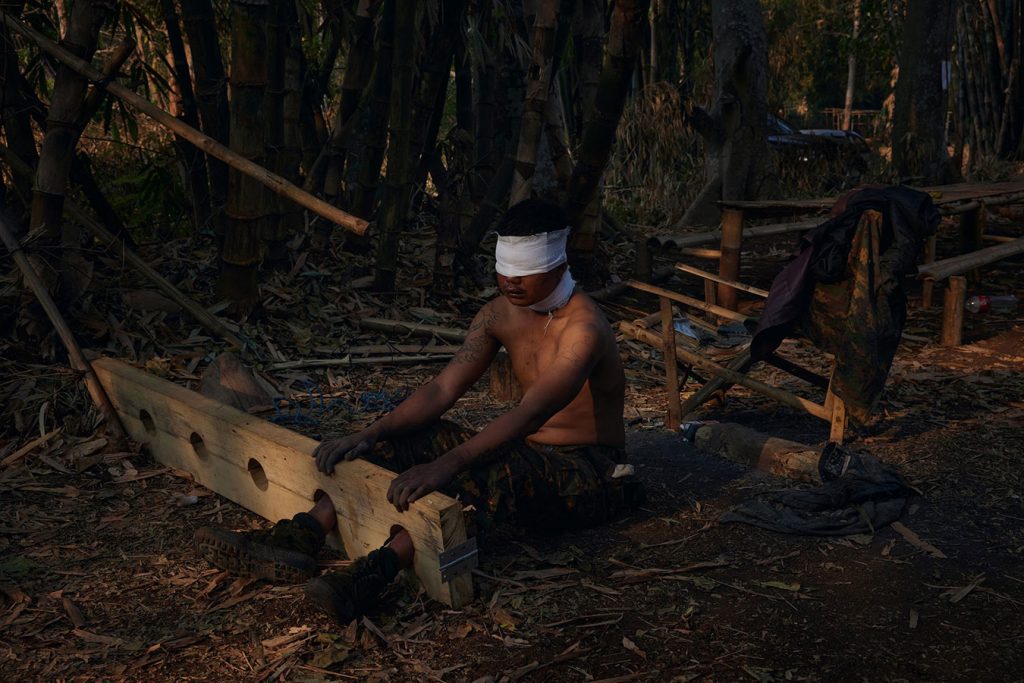 A captured Tatmadaw soldier sits blindfolded in a KNDF (Karenni Nationalities Defence Force) field base as he awaits an escort to a prison in Demoso township, Karenni state, Myanmar. Unlike Tatmadaw soldiers, who have killed all enemy soldiers indiscriminately, Karenni forces take prisoners when possible, providing them with food, water and necessary medical care. (7 March 2022)
Since the beginning of the war, Russian forces have struck Mykolaiv, frustrated by their inability to capture it and advance westward toward Odesa. There is no door on Anna Svetlaya's fridge. A Russian missile blew it off the other day. The detached door saved her, protecting her chest from shrapnel as she passed out in a pool of blood.
Members of the Environmental and tech emergency group during a walk over lava slugs to take samples to help the Geological and Mining Institute of Spain from CSIC. The event marks the first time this volcano has erupted since 1971. This island is one of Europe's most volcanically active zones, with a population of about 85,000 people. Around 7000 villagers were evacuated, and more than a thousand homes were destroyed.
Santa Cruz de La Palma, Spain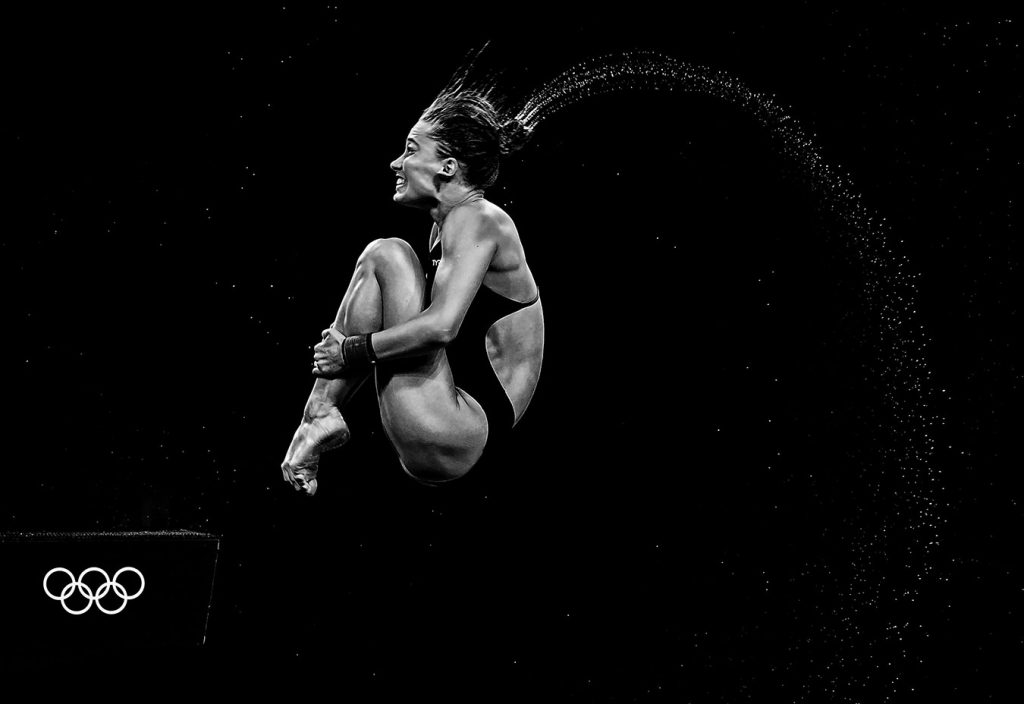 Water droplets are seen in what looks like a spinning motion as Iuliia Timoshinina of Russia competes in the Women's 10m Platform Preliminary Round of Diving on day twelve of the Tokyo 2020 Olympic Games at Tokyo Aquatics Centre on August 04, 2021, in Tokyo, Japan. In an Olympics like no other, the athletes came from around the globe and made many sacrifices and risks to participate in these games.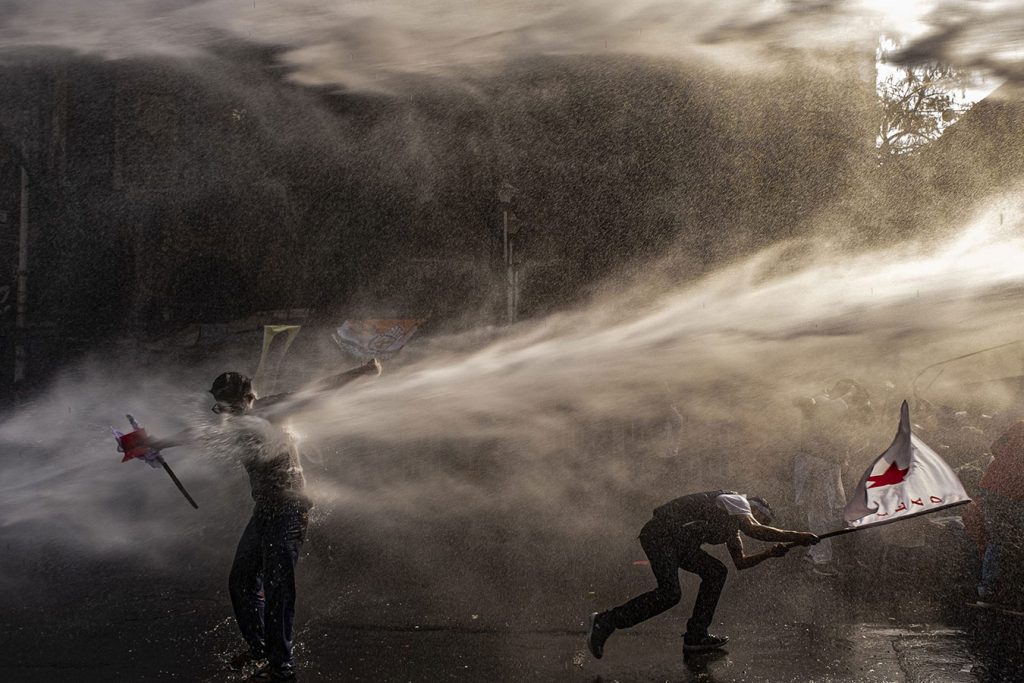 Kolkata, India, 11/02/21: A leftist youth supporter fighting against strong water cannons & tear gas attack while another is trying to save the flag during a demonstration against the ruling Government.
After the Jury completesd their scoring the shortlist was automatically generated and submitted to the Awards Committee who applied additional scoring criteria that either added points or deduct points thus creating the final seven Nominees published on this page.
In each category, there will be awarded:
One Winner
One Runner-up
Five Certificates of Merit
The Winner and Runner-up from each category will be invited to the Xposure Festival Awards Ceremony on 11 February 2023, where the final outcome of the position will be announced.
The 2022 Jury consisted of 32 professional photographers. The Xposure Awards and Oversite Committee comprises 7 leading Industry Expert Picture Editors