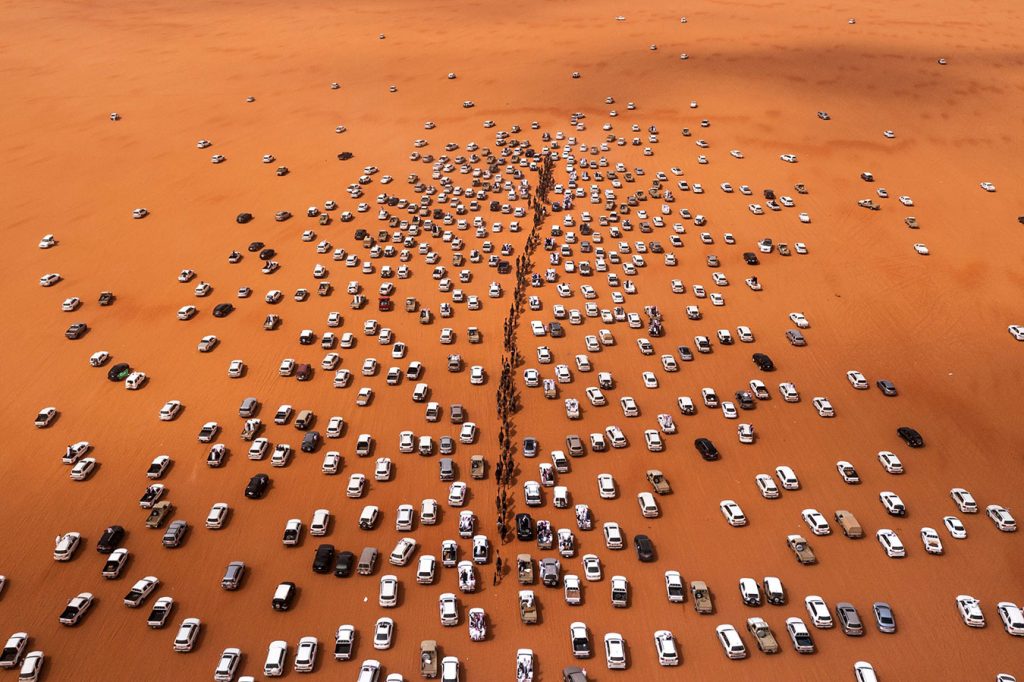 In Saudi Arabia, a month-long festival culminates in a camel procession, part parade, part beauty pageant. This photograph, taken by drone, captures the owners and judges as they drive alongside the camels, making their critiques. The most beautiful camels are often worth more than $300,000.
Annual festival Fontanka SUP. The international SUP-surfing festival is a one of its kind in Russia stand-up paddle board festival.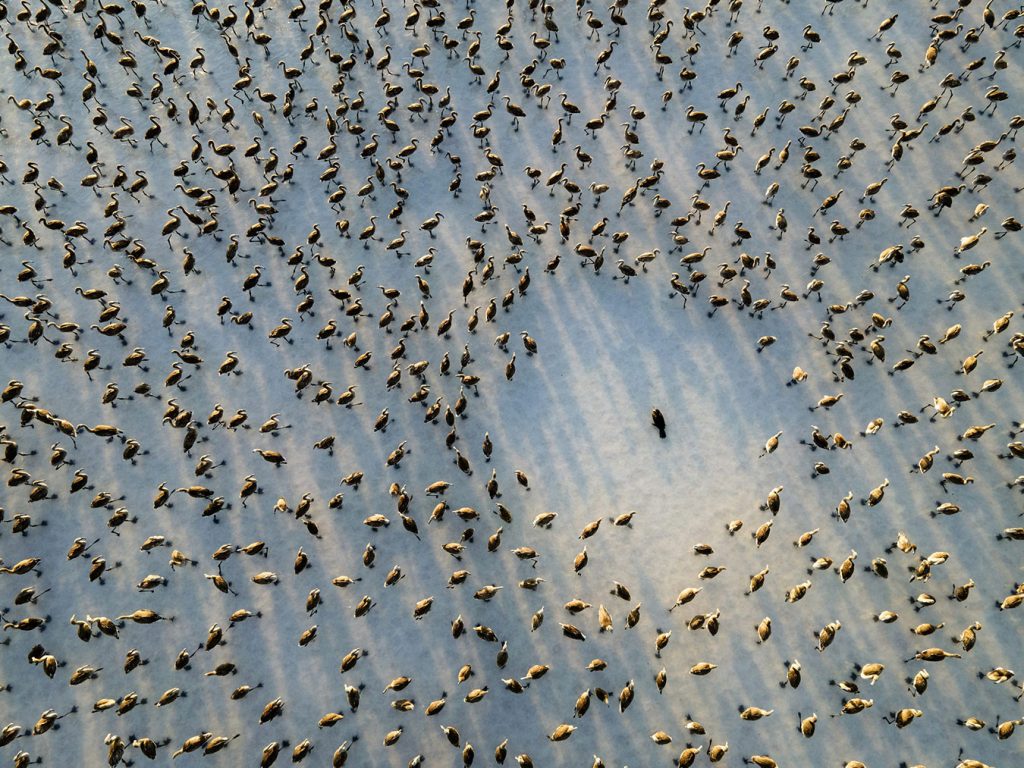 It is said that buildings are lifeless subjects; however, as an architectural photographer, I think it is exactly the opposite. I always feel that buildings tell different stories; through the title of the image, I tried to tell the story that the building tells.
As if the world began to disappear, this is the appropriate phrase for this picture, on a not calm day, this dust storm swept the two cities of Riyadh in Saudi Arabia and I documented this amazing moment
In Sicily, there are a lot of attractive villages to discover. One of these it's Centuripe. This small Sicilian hamlet has an interesting-looking shape from above. It is impossible not to notice a similarity with the shape of a person lying on their back, arms and legs open. I let my drone fly high in the sky in order to capture the full shape of the village.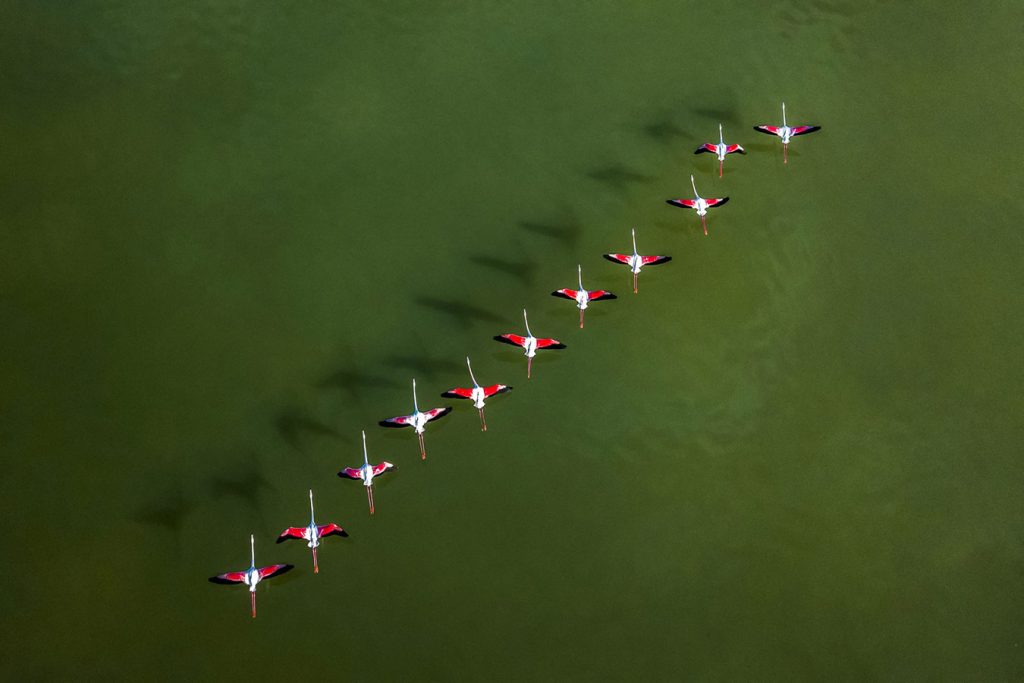 Every year in autumn, migratory flamingos are guests of Miankaleh Wetland in northern Iran and stay in this wetland until the end of winter.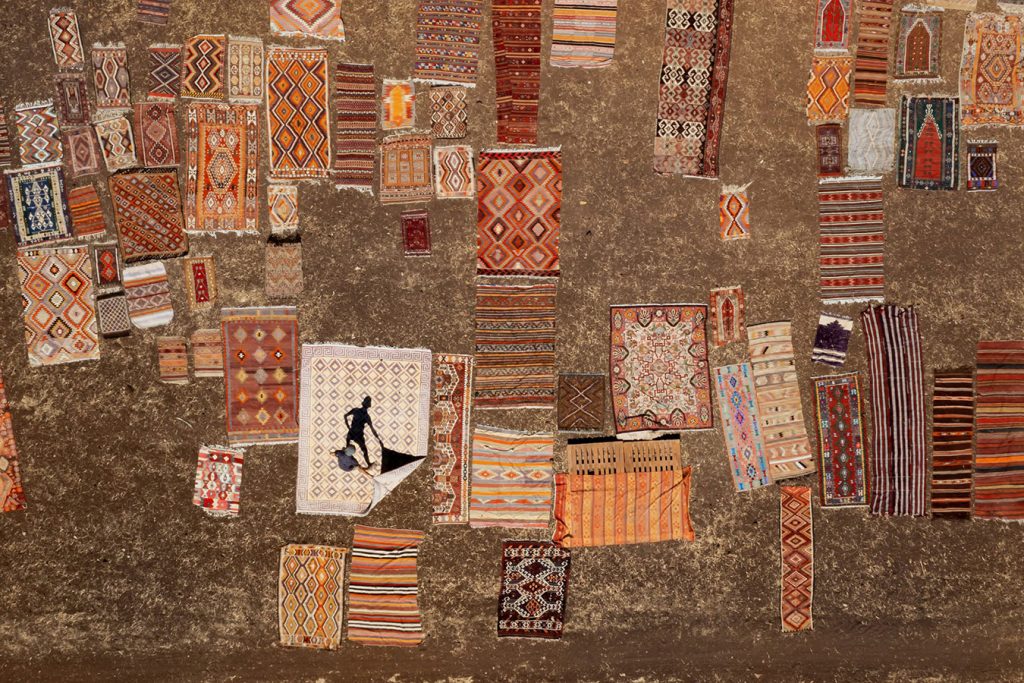 Workers were trying to fade the color by laying the carpets in the sun.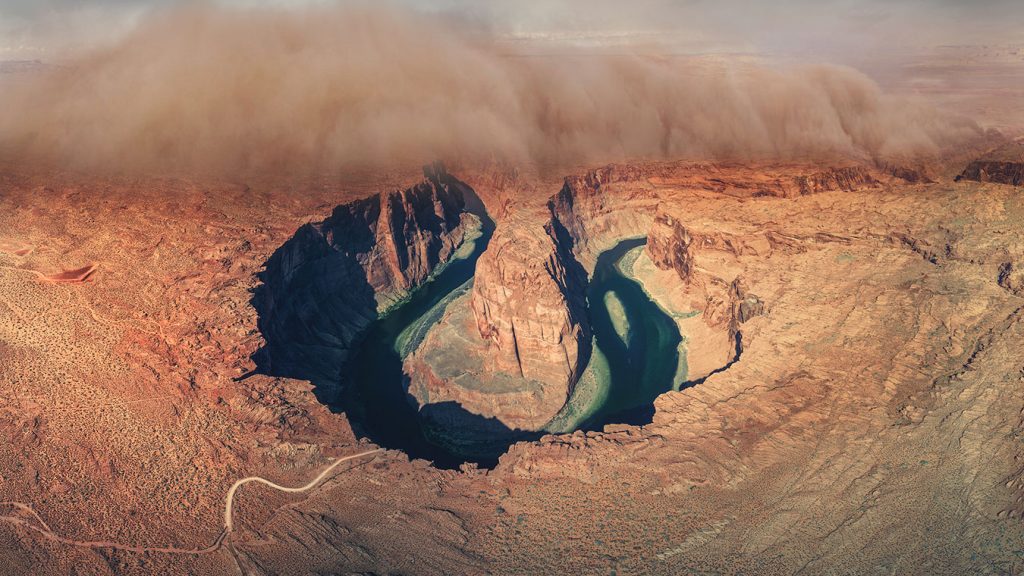 Incoming Haboob (Sandstorm) at the famous Horseshoe Bend.
After the Jury completesd their scoring the shortlist was automatically generated and submitted to the Awards Committee who applied additional scoring criteria that either added points or deduct points thus creating the final seven Nominees published on this page.
In each category, there will be awarded:
One Winner
One Runner-up
Five Certificates of Merit
The Winner and Runner-up from each category will be invited to the Xposure Festival Awards Ceremony on 11 February 2023, where the final outcome of the position will be announced.
The 2022 Jury consisted of 32 professional photographers. The Xposure Awards and Oversite Committee comprises 7 leading Industry Expert Picture Editors